What is digital print?
Last updated on
Digital printing is a very broad concept with many applications. Digital printing exists for printing promotional items, but also for paper, textiles and (beach) flags.
Digital print on promotional items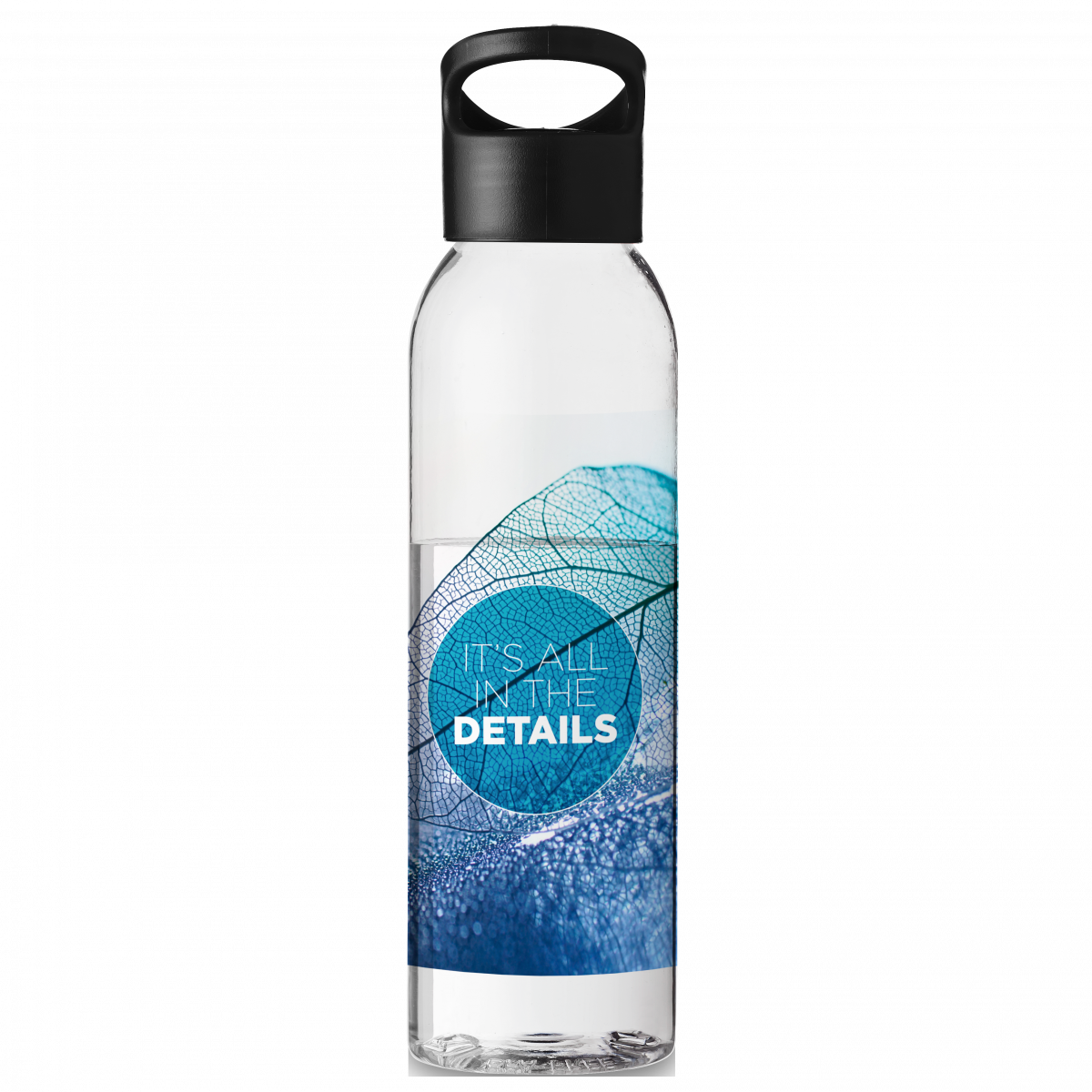 With digital printing it is possible to print a digital image, such as a photo, directly on a product. This is interesting if you have a logo with many colors or with a gradient. You can, for example, print a photo on the front of a notebook with this technique.
360° digital round
With some products, like certain ballpoint pens and drinking bottles, it is possible to print completely around the product in full-color. The effect is very striking and makes logos and images even more memorable, important factors for brand experience and recognition!
Digital sticker
Some products are decorated with a digital sticker. First, we print the stickers in full-color, then these stickers are applied to the promotional item.
3D digital print
With digital printing extra glossy or 3D digital printing, an extra layer of lacquer is applied over the printing. This slightly raises the printed design and gives an extra shiny effect.
Digital printing on paper
When printing on paper, you can choose between offset printing and digital printing. With a digital printing press, the design can be transferred to the printing press in a computer-controlled manner. The first sheet that comes out of the printing press is also almost immediately dry and can be processed quickly. So, if you need your printed products quickly, it is best to opt for digital printing. Since the image is digitally transmitted, it is easy to print variable data, such as addresses on postcards or numbers on entrance tickets. Due to the low start-up costs, digital printing is very interesting for small print runs.
In offset printing, printing plates are placed in the printing press. The image is broken down into the primary printing colors (cyan, magenta, yellow and black) and four separate plates are made. Before the printing of the actual product can start, several sheets are often required to get the correct color. Due to the low variable costs, offset printing is interesting for large print runs.
Digital printing on textiles (DTG)
Do you want to print an image or logo with many colors on textile products, such as T-shirts or tote bags? Then digital printing or DTG print can be a good solution for you. With DTG (direct to garment) printing, the textile is pre-treated with a liquid; so that the ink adheres better to the fabric.
A tip for washing textiles with DTG print: washing inside out is recommended to minimize damaging the print.
Digital printing on flags
Digital printing on flags is comparable to a regular inkjet printer. The flag is printed by a full-color print head that prints in strips. This ensures a fine printing quality and makes this technique cheap for small quantities.