Wat is in mould labeling
Last updated on
In-mould-labelling, or IML, is used for printing plastic packaging. With this technique, the printing is poured into the plastic product during the production process.
Products with in-mould-labels are hygienic and resistant to humidity and temperature changes. This makes this technique ideal for packaging for cooling and frozen products, coffee cups and food packaging.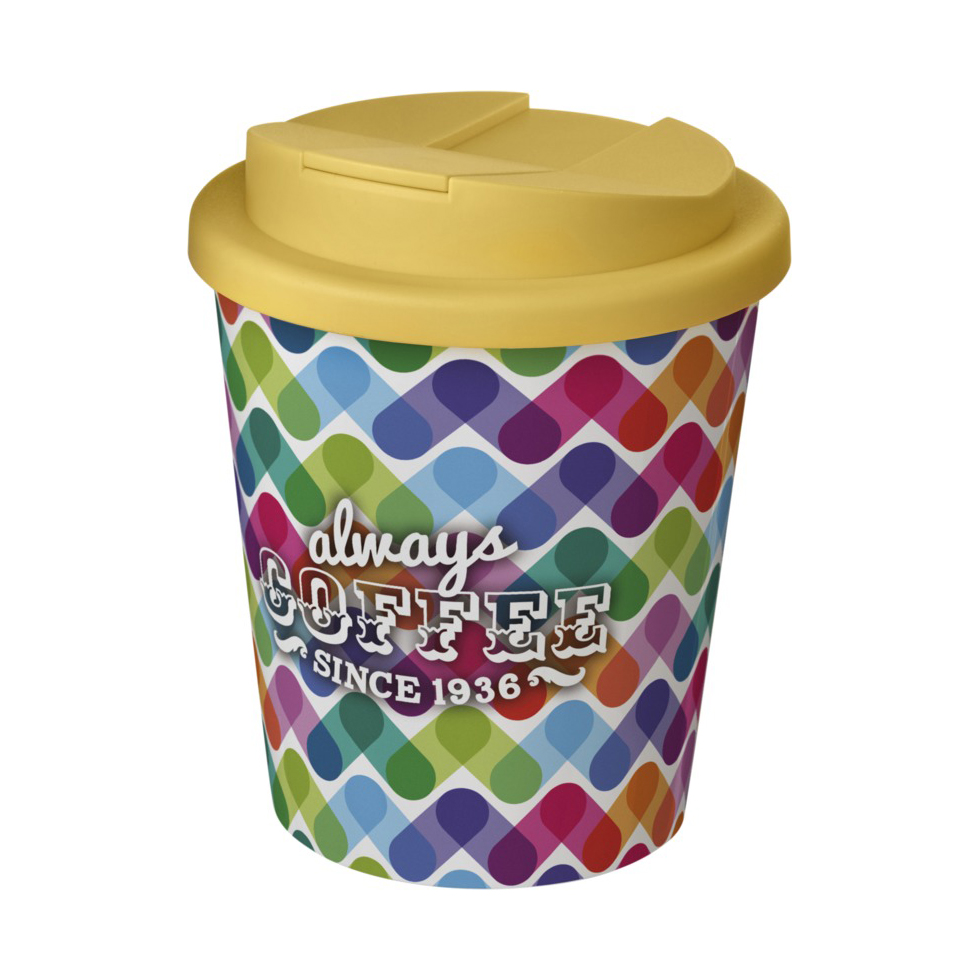 How does in-mould-labeling work?
Your logo or design that will be printed on the plastic packaging or cup is first printed on a label. This label is then placed in a mold, which is used to shape the product.
Melted PP (polypropylene plastic) is then added to this mold. This fuses with the label and takes the shape of the mold as it hardens. The result: product and print are one.
Advantages of in-mould-labeling
In mold labeling ensures a wear-resistant, scratch-resistant, and non-removable print. The printing will therefore not come off, which can happen with glued labels due to temperature changes.
The printing is in full-color CMYK. So, you are not limited in the number of colors and color gradients are perfectly possible. The printing surface is also very large, so your design stands out and attracts attention.
Another big advantage: since the product and the print consist of the same material, they can be fully recycled!