What is 3D embroidery
Last updated on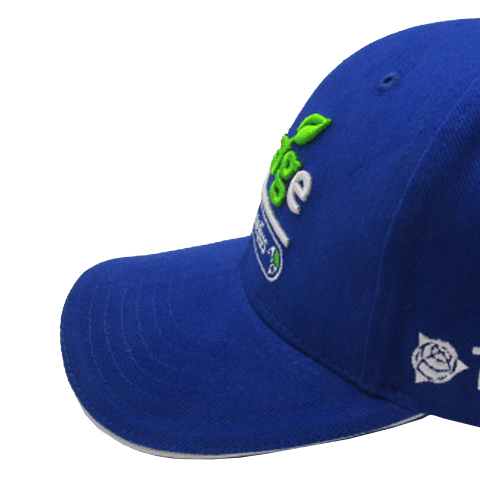 To decorate your caps in a high-quality way, we recommend to use embroidery. Do you want to make your logo stand out even more? Then we suggest 3D embroidery (or puff embroidery)! With this technique, we create a 3D effect with your logo to make it draw attention even more.
This technique is mainly used for personalizing caps. Other products, such as hoodies, sports bags and backpacks can also be decorated with this technique. The only condition is that the fabric on which the embroidery will be placed is thick and heavy enough. Not sure if a product is suitable for 3D embroidery? Please contact us and we will look at the possibilities together.
Advantages of 3D embroidery
One of the main advantages of 3D embroidery is that it is a very durable and high-quality decoration technique. When the personalized textile is washed, the embroidered logo will not wear out or fade. A 3D embroidery also gives your product a stylish and striking look.
How does 3D embroidery work?
Before embroidering can begin, the vector logo must be converted to an embroidery design. A special software program converts all lines, curves, corners and stops into embroidery stitches and puts it on an embroidery disk.
Note: the creation of an embroidery diskette is very time-consuming and results in a higher setup cost. It is therefore interesting to purchase larger numbers, so that the unit price is a lot lower.
The textile to be decorated is stretched in the embroidery machine. A foam layer (a type of foam rubber) is then applied to create the raised effect of the logo. The machine then embroiders the logo over this, resulting in an embroidery that feels raised and firm.